This post explains the changes that affect existing site users prior to September 2020 that had an unredeemed sponsorship code
As of October 2020, unredeemed sponsorship codes are no longer valid. If you have an unredeemed sponsorship code, please contact your line manager to ask them have you added to our new learning environment.
If you have a question please contact us
New Learning Environment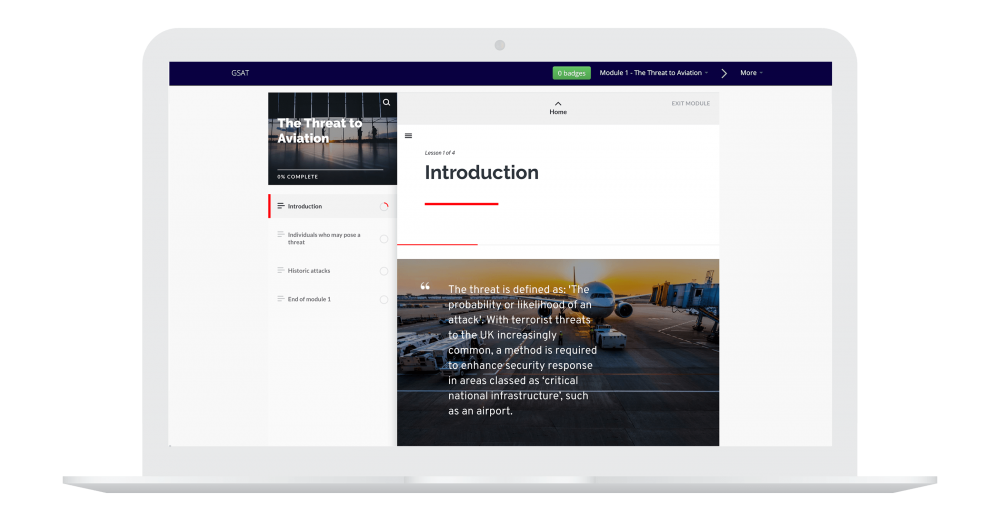 All candidates taking their GSAT course now get access to our purpose built learning environment, featuring industrial grade robustness and speed.
Our easy to complete GSAT course can be completed on any device; mobile/tablet or PC/Mac.
Existing candidates with a GSAT in progress should be automatically be transferred to our new learning environment. contact us
How do I login to my course?
All users that are were currently in-progress with their course are being automatically transferred to our new system and will automatically receive an email with the login details for their course.
If you are an existing candidate with a course in progress and have not received your login details, please contact us
If you have a sponsorship code, this is no longer valid, please contact us to arrange being added to our new learning environment